The Types & Causes of Flooding | SERVPRO® of Cudahy/St. Francis
4/9/2022 (Permalink)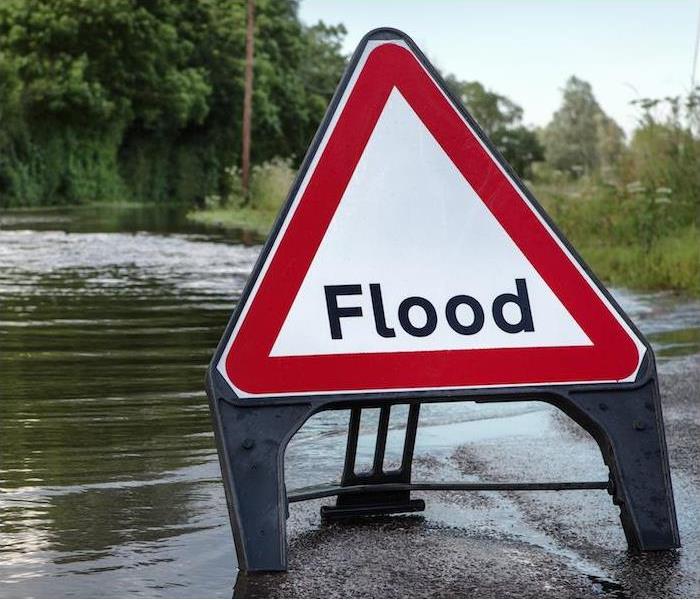 Regardless of the cause of the flooding, SERVPRO of Cudahy/St. Francis has the team to help you recover from any disastrous event.
The most common natural disaster in the United States is floods, causing more deaths each year than hurricanes, tornadoes or lightning. Flooding can cause damage to anyone, from small areas to enormous spans of whole neighborhoods and cities.
Flooding happens in all 50 states and all U.S. territories, although there are similarities in its variations and causes. There are three unique kinds of floods, which occur due to four primary reasons.
3 Types of Natural Flooding

Flash floods occur when significant rains run across an area, overriding the ground's ability to store the moisture. Excess water flows away, bringing garbage, vehicles and other detritus with it.

River flooding is precisely what it sounds like. When a river's banks are unable to retain the surplus water, the water spills over the brink, causing the areas around the river to be flooded, often causing significant damage.

Coastal floods occur in regions near oceans when storm surges or cyclonic activity boost the ocean or gulf levels to flood level.

The 4 Most Common Causes of Natural Flooding

Heavy rainfall. Storms with heavy rainfall or storms that remain for a long period of time over an area could result in flash floods or river flooding. Urban environments are especially prone to rain floods, because the increasing amount of concrete and asphalt means that there is inadequate soil to absorb all that water. Over 7,000 houses in Milwaukee have a higher than 25% probability of being badly flooded in the next 30 years. This equates to 5% of all residential homes in the city. Flooding may create a slew of problems for Milwaukee residents, including disruptions to utilities, first responder services, transportation and highways, all of which have a negative influence on the area's economic well-being.

Oceanic activity. Storm surges, hurricanes and high tides all have the potential to raise water levels in waves, wreaking havoc on coastal communities.

Dams and levees failing. The most memorable example of this in recent history would be the terrible levee failures during Hurricane Katrina. Levees and dams fail due to cracks or when the ability of the dam to regulate the surge of water behind it is surpassed.

Snowmelts and ice dams. Snow and ice may collect over the course of a winter in areas of the nation that have heavy snowfall and prolonged freezing conditions, and when they begin to melt, they create rivers of water that flow through adjacent towns. Ice dams or ice jams occur when rivers get impeded by built-up ice that is carried downstream, causing the banks to overflow.

Regardless of the cause of the flooding, SERVPRO has the tools and teams to help your home or business recover from its disastrous effects. Contact us anytime when flooding or water damage makes a mess in your life.